LEADERSHIP DEVELOPMENT FOR JAPANESE COMPANIES & UNIVERSITIES. SpiceWorx provides consultation, designing, coordination and facilitation of global leadership and professionals development programs for Japanese enterprises and universities. SpiceWorx Program prepares their employees and students for global business. All training sessions are conducted in English in the Philippines.
SpiceWorx also designs and facilitates cross cultural leadership workshop for Japanese companies operating in the Philippines and Filipino companies working with Japanese clients enabling better cross cultural communication and collaborations.
Key Programs
Cross Cultural Leadership Development:

for Japanese Expats in the Philippines
for Filipinos working with Japanese
for a mixed audience of both Japanese and Filipinos

Japanese Style Business Manners
Mindfulness and Emotional Intelligence in Business
Mission Driven Business Challenge Program
Cross Cultural Exposure Program in the Philippines for Japanese Students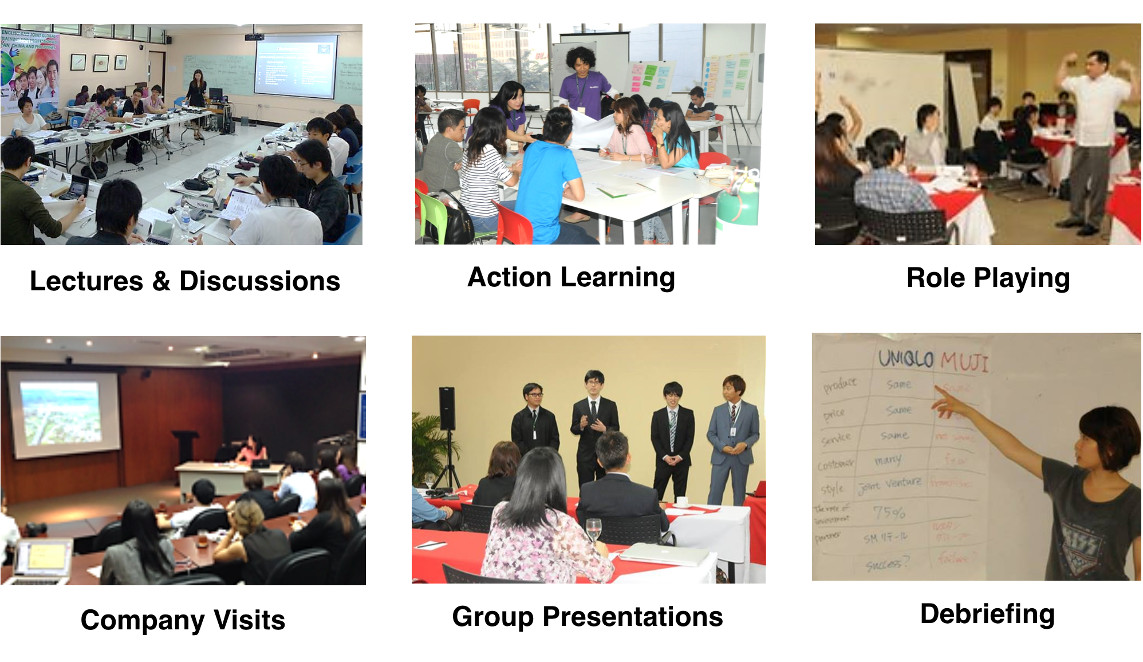 What is unique in SpiceWorx approach is that we create a joint and cross cultural business training environment by mixing Filipino participants and visiting foreign participants in a program. Participants learn valuable insights and gain new skills not only from the instructor/facilitator but also from joint workshops, exercises, roleplaying and discussion with people from different cultural background.