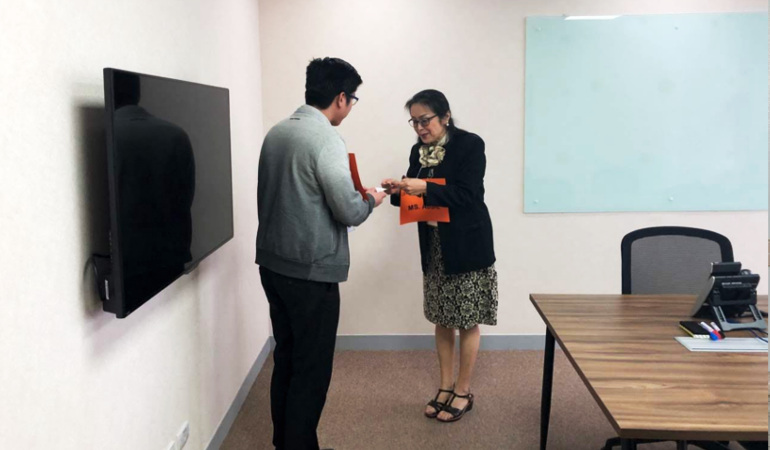 Pioneer Japanese Style Business Manners for Filipinos
June 27, 2019 Team SpiceWorx conducted their pioneer Japanese Style Business Manners Workshop for a Forbes 2000 listed Japanese trading company in their office at Makati City, Metro Manila, Philippines. The participants enjoyed an afternoon filled with engaging lectures, fruitful discussions, and practical application of the Japanese Style Business Manners.
The participants learned the Japanese Style Business Manners through the unique training design of SpiceWorx and they expressed a high level of satisfaction and appreciation. The workshop was a success garnering an average score of 4.71 out of 5 for overall satisfaction, 4.86 out of 5 for workshop recommendation to others, and a perfect 5 out of 5 for overall appreciation of learning for the session. The attendees also noted that everything that was taught during this session can be applicable to any professional working in a Japanese organization.
Different topics such as Key Facts about Japan, Japanese Culture & Values, and Japan's Unique Business Practices prepared the participants in understanding where the Japanese Style Business Manners came from. These also helped them understand the context behind the practices and manners of Japanese professionals. Some of the Japanese Style Business Manners that they learned are focused on different etiquettes, simple greetings, and multiple scenario-based application depending on the context of the event. The training session lasted for four hours wherein the participants did not only learn from the facilitators, but from each other as well.
Major topics in the Japanese Style Business Manners include the meaning of meishi (business card) and how to exchange meishi properly. Proper bowing or ojigi was also discussed along with simple Japanese greetings that go along with them. The basic way of handling phone calls was also included in the session. Different seating arrangement in meetings and in the vehicle was also introduced to the participants as well as the different positioning in the elevator. This prepared them on the proper way of attending to guests and VIPs, what to do when they attend meetings, and Japanese dining manners. An engaging lecture on punctuality (Japanese time), mobile phone manners, perfume etiquette, music in the office, and social media manners were also held during this workshop. The participants also checked if they are compliant to the Japanese proper business attire through a grooming checklist.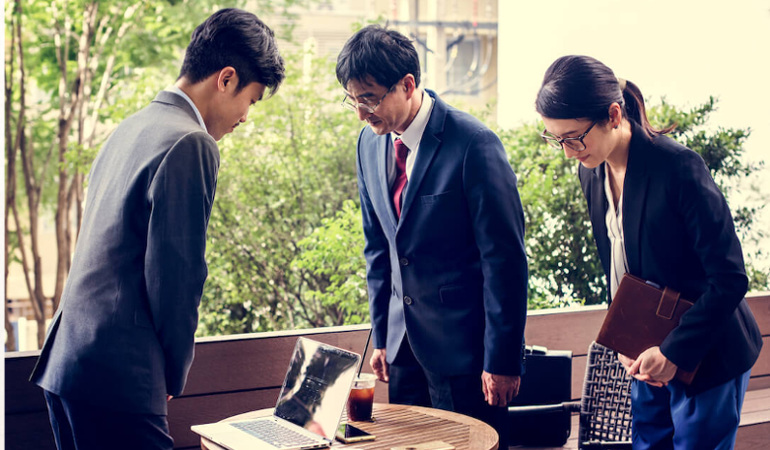 The Japanese Style Business Manners workshop is part of SpiceWorx Global Business Training & Workshops. This training program aims to help non-Japanese professionals in learning, understanding, and practicing the many different manners of a Japanese professional in their everyday office routine. To Japanese professionals, these manners are very common, but to others, these can be very confusing due to having different backgrounds in terms of culture. SpiceWorx believe that by understanding the differences between the cultures and context behind them, one can have a more efficient and more harmonious organization.
Would you like to learn more about the Japanese Style Business Manners workshop and how it can help your organization run more efficiently? Feel free to drop us an inquiry via email at: inquiry@spiceworx.com or give us a call via landline at: +632-8899-6784.